How to Invest with Little Money
Wealth can be attained through smart investment. Nevertheless, most people do not want to take a risk when it comes to investing. This is because individuals consider financial emergencies to be worth saving for rather than investments especially if you don't have that much in your pocket.
However, even with little money, compounding interest can actually work. As soon as you invest, the interest will have a higher accrual and the more money is earned in the process. When you start earlier, you will eventually have a lesser burden on your shoulders in the future.
Both savings and investments are connected with each other. When you invest money, you always need to save a certain amount. This takes less time than what you think, and you may do it gradually as well. So here are five simple ways on how to invest with little money.
The Cookie Jar Approach
The cookie jar approach follows the principle that if you put a small amount in a separate container, for instance, 200 Pesos into a small safe, envelope or literally, the cookie jar on a weekly basis, then that amount will grow in no time. This is actually the first step towards investing with little money. The cookie jar approach is the counterpart of a savings account. In a savings account, money can be obtained instantly through ATM machine or over the counter when you need it urgently. When the stash grows larger, you may withdraw it and transfer it to other investment platforms.
Investing in Variable Universal Life Insurance (VUL)
According to Department of Health, the leading cause of death in the country are diseases. This makes investing in VUL one of the smartest way to grow your money. By following proper financial planning principles, you will learn that creating an emergency fund is the first step in financial planning. VUL not only creates an instant emergency fund for your family, it also builds wealth over time. Your money will be invested into different assets like savings account, bonds and stock market by top-notched fund managers in the country while giving you an instant emergency fund while at the same time grow your money.
Invest in Mutual Funds
Mutual funds refer to a certain kind of investment that distributes your money across bonds and stocks. The main advantage of investing in mutual funds is that payments can be automatically set to come out of your paycheck, so it will be less stressful on your part.
Nevertheless, one of the drawbacks of mutual fund investments is that it needs a bigger amount of money to be initially invested. But there are investment fund companies that can exempt you if you will be able to make amendments through contributions in small amounts such as $50 to $100 monthly. Through this, your investments can be utilized to collectively buy securities, but you still get to retain the control and ownership of your shares.
Crowdfunded Real Estate
It's quite surprising to know that you can actually invest in real estate like house, lots and even memorial lots with little money. Through crowdfunded real estate, you can invest in as low as $1,000. You may collaborate with other real estate investors for the pooling of your money and the purchasing of a property. Through this, you become a partial owner of the property and profits earned from selling it will eventually be returned to you. If you're interested to know more, you can read our detailed guides for investing in real estate.
Stock Options
Stock options should not be mistaken for stocks. Stock options refer to contracts that only provide you a small capability to buy and sell a stock. You can also purchase "calls," or alternatives projected to increase in price; or "puts," which have been projected to decrease. Handling stock options gets quite difficult and they may also appear to be risky. One benefit though is that you can begin with a small amount of money and later on, acquire bigger rewards.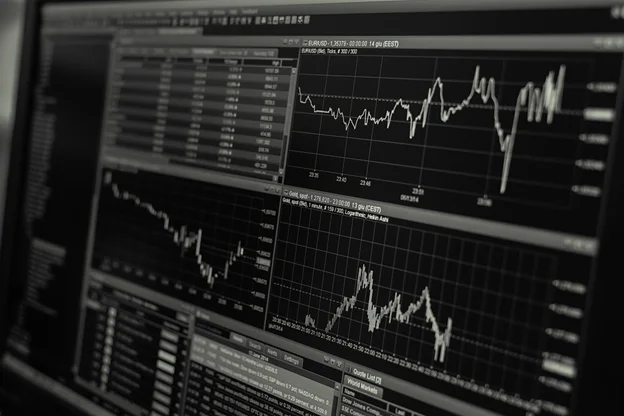 Certificates Of Deposit (CDs)
Certificates of Deposit (CDs) are considered to be one of the oldest and most ideal ways to invest your money. They are generally safe and clear in terms of what type of funds you will have to go away with. Using your bank or credit union, you can purchase a CD for a standard rate, and this will enable you to perceive how much money you need to make once the CD matures. CDs can also be used in investing in memorial lots, as they are less expensive than other forms of real estate investments. Security is not much of a concern when it comes to memorial lots, since they are just small pieces of land that need minimal maintenance. One of its disadvantages though is that CDs provide lower returns compared to other forms of investment, yet the risks are basically lower.
One of the keys to the establishment of wealth is through the development of good habits, which involve saving up on a weekly or monthly basis. If you will make investing as a habit, you will have a better financial outlook and status along the way.