Be a Part Owner of Jollibee or SM When You Invest in the Stock Market
If you've always wondered what it was like to be part of a company as successful as Jollibee or SM, you might want to consider buying shares of their stock. Of course, it's not quite like being related to a tycoon, but it's not a bad position to be in either.
To buy shares of stock means to invest in the stock market. Now, learning how to invest in the Philippine stock market can be intimidating, but we've created a simple guide to help first-time investors get started. You can start by checking out our article on how the stock market works here first. This way, we get pertinent questions, such as why invest in the stock market or when to invest in the stock market, out of the way. But if you've already been there or if you want to know the specifics of how to get started, here are the steps on how to invest in Jollibee stock and SM stock!
Choose a broker.
In the Philippines, stocks are bought, sold, and traded at the Philippine Stock Exchange (PSE), so if you want to participate in the market, you need to have a broker. There are generally two types of brokers you can choose from: traditional brokers and online brokers. Traditional brokers will assign you a licensed salesperson who will take your orders via phone call or SMS. They tend to provide their clients a more personalized service, but their minimum required investment tends to be higher, too.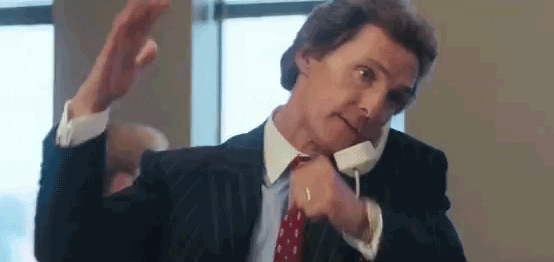 Online brokers, on the other hand, are more accessible to the investing public. Transactions are conducted online and minimum required investments are lower. COL Financial, formerly known as Citiseconline, is one of the most popular online brokers in the country. However, you can also check if your bank offers stock brokerage services, as this may sometimes lead to perks, such as the waiving of certain charges and fees. BDO has BDO Nomura. BPI has BPI Trade. Metrobank has FirstMetroSec. The PSE also has a list for online brokers here in case you want more options.
Before choosing a broker, make sure to do your research. Find out what makes these brokers qualified, their minimum required investment, and their historical performance.
Create a trading account.
Once you've chosen your broker, you'll be asked to create a trading account. The requirements vary, depending on the broker, but expect to fill out a Customer Account Information Form and submit certain documents to validate your identity. You'll also need to fund your account before you can start buying shares.
Review your options.
Before you actually make a purchase, remember that there are generally two ways investors like you earn from the stock market. The first is through capital appreciation or the increase in stock price. Ideally, you buy shares at a lower cost and sell them when their value appreciates. The second is through dividends or shared earnings distributed among shareholders. Keep in mind, however, that not all companies hand out dividends.
When buying shares, it's generally recommended that you focus more on long-term goals instead of short-term ones. This is especially important for new investors as playing hard and fast can lose you a lot of money very quickly. In fact, COL Financial makes use of the peso-cost averaging strategy, a long-game strategy, in their COL Easy Investment Program. This involves investing a fixed amount of money in a good company regularly, so that even as the shares increase or decrease in value over time, you'll still likely end up with a relatively low average cost per share in the long run.
Start buying shares with caution.
Now that you're locked and loaded, you can proceed to buy shares of stocks. If you have a traditional broker, it's recommended that you discuss the kind of stocks that you're interested in with your assigned salesperson beforehand. Once you're ready to place an order, call or text them. They'll then send you a confirmation receipt with details of the transaction. According to the PSE, you have three working days to settle the amount. This isn't a problem with online brokers as settlement happens on the day of the transaction itself.
Sell your shares at the right moment.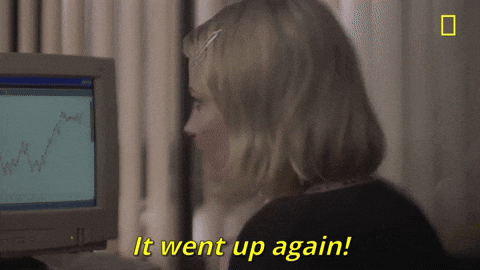 If your goal is to earn through capital appreciation, keep a close eye on the price of your shares, and wait for the right opportunity to sell them. When the value of your shares go up, you can either keep your shares, hoping that their value keeps rising, or sell them. Remember, you don't get to actually profit from your shares' increase in value unless you sell them and cash the money in.
Learn from your experience.
There are no guarantees in the stock market, and no one gets it right all the time, but you can at least try to make wiser decisions by assessing the market as best as you can and learning from your wins and losses. Many brokers also offer free resource materials and webinars to help get their clients more acquainted with the stock market, so don't take those for granted.
Investing in the stock market is only one of the many ways you can keep the wealth generation cycle going. For more income-generating ideas, click here.

PHOTO: Pexels.com; GIFS: Giphy.com