Everything That You Need to Know About Bitcoin
If you're into finance, the stock market, or e-commerce, then chances are you've probably heard of bitcoin. It has captured the attention of all kinds of people, from investors, economists, financial experts to celebrities, influencers, and huge companies. Famous bitcoin investors include Elon Musk and Paul Tudor Jones. Bitcoin has indeed taken the world by storm. Almost everyone is talking about it, especially after a significant boom in the year 2020. However, Bitcoin came into the mainstream spotlight way back in 2017 because of the bitcoin bubble. It has made headlines all around the world and created quite the fuss. The bitcoin price had significantly risen once more in 2020, and you might have heard your friends talking about it. Do you want to find out more things about bitcoin? Keep reading if you wish to find out what bitcoin is, if it's a good investment, why people buy it, and how you can buy it.
Disclaimer: This article should be treated as purely informational content and not as financial advice. Please consult your financial advisor and study your investment decisions carefully before deciding to invest.
What Is Bitcoin?
In the year 2009, Satoshi Nakamoto released a paper entitled "Bitcoin: A Peer-to-Peer Electronic Cash System." Little did we know that the software will change how we look at money and the e-commerce industry for years to come.
Bitcoin is the first cryptocurrency, a digital currency that operates without the need for a third party. If you have ever transacted online before, you know how the system typically works. Online payments are made possible through a trusted intermediary, such as the bank or government, who processes electronic payments. The traditional method uses a trust-based model.
On the other hand, bitcoin is entirely a digital money that uses cryptographic proof. Anyone can access every transaction made with bitcoin through a public ledger known as a blockchain. Blockchains are blocks of data in a digital chain. Each block contains information on every transaction made.
However, no one can see anyone's identities here; only your wallet ID is, making it possible to sell or make purchases anonymously. This system also stops people from copying bitcoin, spending other people's bitcoin, and reversing transactions. While you can use bitcoin to purchase items and avail services, you can also use bitcoin in trading.
Thanks to bitcoin's decentralized nature, you don't have to worry about third-party service charges or fees when making a transaction. That is why bitcoin offers lower processing fees than the traditional electronic payment system. It is deliberately designed that way – nobody owns it.
Is Bitcoin A Good Investment?
There is a growing number of people who are beginning to invest in bitcoin. I myself invest in bitcoin and other digital currencies. Financial experts like "Rich Dad, Poor Dad "author, Robert Kiyosaki believe that bitcoin can compete with gold, referring to bitcoin as digital gold. Like all investment ventures, bitcoin investment comes with a lot of risks and but the rewards are equally high.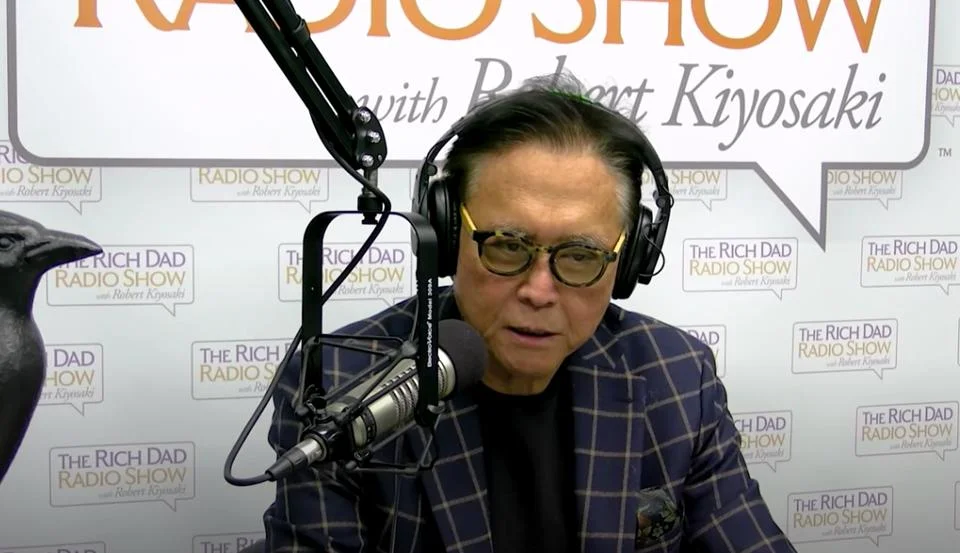 Before investing in anything, you should understand the number one rule in investment: you must be willing to lose money. There is no guarantee in any endeavor, hence you must carefully evaluate the risks.
Whether bitcoin is a good investment or not depends on the perspective. When you're looking at it in the long term, bitcoin is a good investment. From regular folk to big names, people all over the world are using and investing in bitcoin. Even huge companies like Starbucks and Tesla are now accepting cryptocurrency.
From a short-term point of view, the answer depends. Bitcoin is a good investment during a bull run when the trends are growing upwards. That means that prices are either rising or expected to rise, which means that your assets' value increases even in a short period of time. On the other hand, it isn't good to invest in bitcoin in a bear market. During this time, bitcoin value is decreasing over an extended period.
Why Do People Buy Bitcoin?
Quick and Easy Transactions
In dealing with business or financial transactions, you will need to pay fees for each transaction. Moreover, it requires documentation and paperwork. Through bitcoin, you can transact transparently.
Apart from that, bitcoin offers lower transaction fees compared to Paypal and international bank transfers. Usually, banks charge us higher because they require people to handle our transactions. But through Bitcoin and other cryptocurrencies, transaction fees are relatively small because it is done digitally without the need for physical money transfer.
Effortless Asset Transfers
Through the blockchain system, you can quickly transfer the ownership of assets by disbursing the payment in bitcoin. The decentralization allows the users to transact safely. Here are some of the financial transaction benefits of bitcoin:
Tamper-proof registration
Extermination of intermediaries
Transparent transactions
Strong and Reliable Security
Bitcoin uses private keys to ensure the security of your money and identity. Through encryption and blockchain technology, Bitcoin guarantees that your digital coins are safe from hackers. Moreover, they ensure that your stored information is secured within the system.
Excellent Liquidity
Compared to other digital currencies, bitcoin offers greater liquidity. It enables you to keep possession of its inherent value upon crypto to fiat conversion. Conversely, other cryptocurrencies cannot be traded directly. As of the moment, you can use bitcoin in various shops and businesses. It means that as we use this currency in paying bills and dealing business, it becomes more liquid.
Independence from Political Influence
Bitcoin cannot be controlled by any state entity, which means it cannot be frozen or seized easily. Your money cannot be directly affected by the sudden change of government policies. Because bitcoin exists outside a political system, the digital currency works on its own. We have full control of the supply.
Decentralization
With its blockchain technology, it can manage the transaction records efficiently. Moreover, it only involves two parties in every transaction, which are the receiver and sender. This way, you don't have to deal with an intermediary or a third party.
Digital Replacement of Gold and Barrier to Inflation
Each year, the value of money inflates, meaning the value it has now is not the same next year. Apart from that, it is the current replacement for gold. This is the reason why I myself invested in bitcoin to prevent my money from losing its value. If you are interested, please read my article about "6 Reasons Why I invested in Bitcoin".
How to buy Bitcoin in the Philippines?
There are several places in the Philippines where you can buy bitcoin. Not only has the Bangko Sentral ng Pilipinas granted licenses to certain cryptocurrency exchanges, but there are also other platforms where you can buy digital currencies. Some of them are peer-to-peer marketplaces and bitcoin ATMs.
Binance
Binance is another popular cryptocurrency exchange here in the Philippines. Filipino Binance users can now buy and sell different cryptocurrencies, including ETH, BTC, BNB, and BUSD using local currency thanks via P2P (peer-to-peer) method. Using P2P, Filipinos can now buy directly from other users of Binance. Payments are usually done via bank transfers.
This platform also allows you to exchange cryptocurrency at a specified rate and with your preferred payment methods. Moreover, you also have the capability to transfer assets to a Binance wallet for free. Due to its zero transaction costs, more people recommend this platform for buying, selling, and trading. Binance.com has a peer-to-peer (P2P) network that allows users to gain more access to different financial services. I personally recommend Binance due to its low transaction cost and ease of use.
Bitcoin.com
If you have a credit card, you can easily purchase a digital currency. Bitcoin.com is a good place to start. Bitcoin cash and bitcoin core are also available for procurement. After clicking the buy button, you can simply enter the details required, including instructions linked via the "Need a Wallet?" option. With your email address, you can buy and sell bitcoins on this site using your credit card.
Coins.ph
Another way to buy bitcoin in the Philippines is through Coins.ph. It is the first cryptocurrency exchange to be authorised by the central bank, and is one of the fastest ways to purchase bitcoin in the Philippines. Since 2014, people have been buying bitcoin on this website. You can buy BCH, ETH, and XRP with the Philippine peso (PHP) without a bank account, credit card, or Paypal account, in addition to BTC.
Other platforms to buy, sell or trade:
Coinmama
eToro
Paybis
Coinage
Bitcoin is an efficient and effective way of transmitting money through digital platforms. They impose transparent rules and regulations within the system. More than ever, bitcoin is backed up with blockchain technology, making it a viable investment. Just make sure that you study the ins and outs of bitcoin to ensure that you are placing your money on the right platform.